Jean Bonnet Tavern is a great gathering place.
We offer a wide range of spirits and wines, and we feature a delicious assortment of craft beers and ales on tap. Many are brewed right here in Pennsylvania. We also offer popular name-brand beers: Budweiser, Coors, Corona, Michelob, Miller, O'Doul's and Yuengling.
Our wine list includes white, red, blush and sparkling wines from around the world … and from Bedford's own award-winning Briar Valley Winery.
Please review our full beer menu and wine list below, and be sure to stop at the Jean Bonnet Tavern next time you're thirsty.
P.S.  All our drafts are available for take-out in a Jean Bonnet Growler.
Please note:  You must be 21 years or older to purchase alcoholic beverages. Legal proof of age must be presented prior to purchase. We will refuse to serve alcoholic beverages to anyone who appears to be intoxicated.

Jean Bonnet Tavern Food Specials

Monday, 4-8 PM:  Choice Beef Burger & Fries … $6
Tuesday 11-8 PM:  Corned Beef Reuben with Quarter fries … $10
Wednesday, 4-8 PM:  75¢ Wings
Thrusday, 4-8PM: Taco Salad…$10
Friday, all day:  Battered Cod, Coleslaw & Fries … $10
The Jean Bonnet's Kitchen Hours are as follows:
Sunday – Thursday 11 AM – 9 PM
Friday & Saturday 11 AM – 10 PM
(Tavern Hours may be Extended.)
Dining reservations are recommended but not required during peak weekend hours.
The Jean Bonnet is closed on the following holidays:
New Year's Day, Easter Sunday, Memorial Day, 4th of July, Labor Day, Thanksgiving Day, Christmas Day. Also:  Early Closing on Christmas Eve
Bells Double Cream Stout
Double cream stout focuses on the softer,cocoa & espresso-like aspects,MI
ABV: 6.1%         $6.00 pin
*East End Black Strap Stout
Brewed with Black strap molasses and brown sugar-robust and roasty,Pittsburgh
ABV: 6.2%        $6.00 pint
Cigar City Brewing Florida Cracker
Flavor has upfront citrus with coriander notes, FL
ABV: 5.5%        $6.00 pint
Fathead Bumbleberry Ale
Blueberry Ale with hints of honey, OH
ABV: 5.3%            $6.00 pint
Founders All Day IPA
IPA naturally brewed with a complex array of malts,grains and hops
ABV:   4.7%        $5.50 pint
Heavy Seas TropiCannon IPA
Exploding with bright citrus aroma and flavor,MD
ABV: 7.2                 $6.00 pint
*Jacks Hard Cider
A crisp refreshing gluten free hard cider made from fresh apples, Biglerville
ABV:  5.5%        $6.00 pint
*Lancaster Strawberry Wheat
Smooth and creamy American wheat lager brewed with fresh strawberries
ABV:  4.7%         $5.50 pint
New Belgium Fat Tire Ale
A perfect balance of toasty malt and hoppy freshness, CO
ABV: 5.2% $6.00 pint
*Troegs Perpetual IPA
A bold imperial IPA with hints of citrus, pine and tropical fruit, Hershey
ABV: 7.5% $6.00 pint
*Victory No Brainer IPA
Made mandarina, citra,centennial and Azacca hops,downingtown
ABV:6.8%            $6.00 pint
*Victory Winter Cheer
Fruity and warming holiday brew delivers a refreshing finish,downingtown
ABV: 6.7%            $6.00 pint
*Whitehorse Buckwheat Blossom Honey
Local wildflower & buckwheat blossom honey, Berlin
ABV:  5.4%         $6.00 pint
*Yard's Washington Porter
Brewed from original recipe smooth and complex, Philadelphia
ABV: 7.0% $5.00 pint
*Yuengling Lager
Our nation's oldest brewery, a Pennsylvania tradition, Pottsville
ABV: 4.4% $3.50 pint
Coors Lite …… ABV: 4.2% $3.50 pint
Miller Lite …… ABV: 4.17% $3.50 pint
All drafts available for takeout in a Jean Bonnet Growler Save
*Designates Beer Brewed in Pennsylvania
Blue Moon           $4.00
Bud Light            $3.75
Budweiser          $3.75
Coors Lite            $3.75
Corona Extra      $4.00
Michelob Ultra   $4.00
Miller Lite            $3.75
O'Doul's                $3.50
*Yuengling          $3.75
*Designates Beer Brewed in Pennsylvania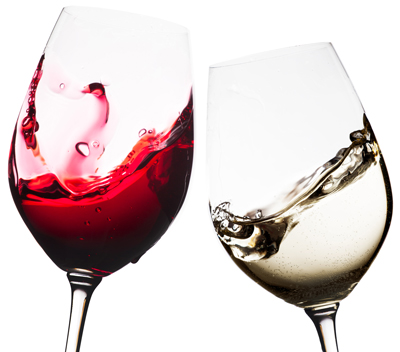 Our House Wines are Woodbridge by Robert Mondav.
Served by the glass ….. 7
White & Blush Wines:
Chardonnay displays delicious fresh citrus, apple and ripe tropical fruit characteristics
Moscato lightly sweet flavors filled with fresh citrus, lychee and honey
Pinot Grigio displays charming fruit, spice, floral and mineral notes
Riesling refreshing fruit, floral, mineral and spice notes in the aromas and lightly sweet, crisp flavors
Sauvignon Blanc displaying vibrant citrus, pear and tropical fruit character
White Zinfandel  lightly sweet and refreshing
Red Wines:
Cabernet Sauvignon boasts rich dark fruit, cocoa and spice character
Merlot smooth layers of black cherry, blackberry and chocolate
Pinot Noir displays elegant cranberry and black cherry characteristics
Zinfindel aromas of black pepper, tea leaves and plums with boysenberry and toasty cinnamon

Wines by the Bottle:
White and Blush Wines:
White Zinfandel, Sutter Home – CA ….17
Pinot Gris, Briar Valley – Bedford …..24
Pinot Grigio, Clos du Bois, Sonoma County – CA …..26
Riesling, Briar Valley – Bedford …… 26
Riesling, Chateau Ste Michelle- WA …..24
Sauvignon Blanc, Kim Crawford – NZ ….. 38
Chardonnay, Toasted Head – CA …… 31

Red Wines:
Merlot, Dark Horse, California ….. 20
Shiraz, Alice White, South East Australia ….. 24
Pinot Noir, Francis Coppola, Monterey ….. 39
Old Vine Zinfandel, Bogle, California ….. 31
Cabernet Sauv, Casillero del Diable, Chile ….. 26
Cabernet Sauv, Rodney Strong, Sonoma ….. 37
Sparkling Wines:
Dom Perignon, France ….. 190
Asti Spumante, Martini & Rossi,,Italy ….. 28
The Jean Bonnet Tavern is proud to serve fine wines from award-winning Briar Valley Winery in Bedford, PA.
Autumn Orchard

Hot spiced Cider with Peach Schnapps garnished with a stick of cinnamon
6
Caramel Apple

Apple pucker,Stoli Vanilla Vodka,Butterscotch Schnapps,Cranberry juice and Sprite served in a martini Glass
8
Fall Harvest

Fireball,Apple schnapps,apple cider and sprite served over ice
7
Russian Pumpkin

Pumpkin Liqour,Whipped vodka,Kahula and heavy cream served over ice topped with whipped cream and cinnamon
7