July 2019 Features

Creamy Wild Mushroom Soup
A savory, light cream-based soup with wild mushrooms, sage, thyme
and a touch of brandy
6
Tempura Battered Zucchini Planks
Fresh local zucchini squash, lightly hand battered and fried
served with marinara sauce
8
Blueberry Shrimp Salad
Sautéed shrimp, fresh blueberries, candied pecans & bleu cheese crumbles
served on a bed of mixed greens with a citrus vinaigrette dressing
12
Pork Loin with a Black & Blue Berry Sauce
Pork loin baked with a sweet & savory sauce made from fresh blueberries and blackberries
20
Crab Stuffed Flounder
Northern Atlantic flounder stuffed with our own special crab cake recipe,
 topped with a citrus glaze
26
Chicken Bruschetta
Boneless, skinless breast of chicken marinated in fresh basil pesto over linguini tossed with cherry tomatoes and red onion and topped with fresh mozzarella and a balsamic reduction
22
Stuffed Mushroom
A portabella mushroom stuffed with spinach, asparagus, garlic tomatoes and a blend of cheeses topped with a balsamic reduction
18
Oreo Cheesecake
Crushed chocolate cookies blended in creamy cheesecake on a chocolate cookie crust
7
Berry Explosion
A light dessert with blueberries swirled into a moist cake, layered with strawberries and a fluffy whipped cream frosting
6
Beverages
Coke, Diet Coke, Sprite, Ginger Ale,
Freshly Brewed Iced Tea (Sweetened & Unsweetened),
Lemonade, Coffee and Hot Tea (Complimentary Refill)
2.50
Hot Spiced Apple Cider,
Hot Chocolate, Milk, Chocolate Milk, Bottled Water,
Orange, Tomato, Cranberry and Pineapple Juice(No Refills)
2.50
1919 Draft Root Beer(No Refills)
3.50
Fabulous Foods:
Our Signature Menu
Our Signature Menu
Served in Restaurant, Tavern or Outdoors

Appetizers
Mozzarella Sticks,
fried a golden brown
and served with our marinara … 8
Loaded Potato Crisps
Potato rounds topped with BBQ sauce,
cheddar cheese, bacon & scallions, and
served with ranch …8
Bacon Wrapped Scallops
Fresh large scallops, bacon wrapped
and broiled topped with a light BBQ … 14
Chicken Wings
Garlic Butter,BBQ,Cajun,Old Bay,Habanero BBQ,
Teriyaki,Sweet & Tangy, Mild or Hot
Half dozen … 7 One dozen … 12
Creamy Shrimp and Crab Dip
A rich blend of cream, cheeses,
crab meat & shrimp served warm
with toasted French bread … 10
Spinach and Artichoke Dip
A creamy blend of spinach,
artichokes and cheeses,
served with tortilla chips … 9
Soups
Tavern Onion Soup
Topped with sliced French bread baguette
and melted provolone … 5
Crab & Corn Chowder
Crab, sweet corn, bacon & potatoes
in our own rich & creamy chowder stock … 6
Salads
Mandarin Chicken Salad
Grilled chicken on a bed of mixed greens
topped with mandarin oranges,
sundried cranberries & pecans … 11
Asian Salmon Salad
Teriyaki salmon fillet over a bed of mixed greens
topped with sweet peas, red onions,
mushrooms and sesame seeds … 14
Bonnet's Grilled Salads
Choice of grilled chicken or beef,
served over mixed greens topped with
tomatoes, onions, sweet peppers, egg,
mushrooms, cheese & fries
Grilled Chicken Breast … 10
Grilled Filet Mignon Tips* … 12
Dressing Choices:
Our Signature House Dressing
(French-based dressing with poppy seeds,
diced beets, and hard-boiled egg),
Ranch, French, Creamy Bleu Cheese,
Thousand Island, Honey Mustard,
Balsamic Vinaigrette, Non-Fat Raspberry Vinaigrette
Add a side of Bleu Cheese Crumbles … 1
*Please note: Consuming raw or undercooked meats, poultry, seafood, shellfish or eggs may increase your risk of food borne illness.
Sandwiches and Burgers
Jean Bonnet French Dip
Thinly sliced, slow roasted prime rib on a
French bread roll with caramelized onions
and melted provolone cheese, served with au jus … 13
Broiled Tavern Crab Cake Sandwich
A house specialty loaded with jumbo lump
and claw meat, broiled to perfection … 14
Half Pound Beef Burger*
Topped with your choice of Cheese … 8
Mushroom & Swiss … 9
Bacon, Cheddar & BBQ … 9
Habanero BBQ, Cheddar & Onion Rings … 10
Turkey Club Croissant
Generous stack of thinly sliced smoked turkey,
topped with bacon & Swiss cheese
served warm on a flaky croissant roll …9
Battered Fillet of Cod Sandwich
Mild cod fillet battered to order,
served on a French bread roll
with tartar sauce … 10
Grilled Marinated Portobello Sandwich
Large Portobello mushroom marinated
in olive oil and herbs, topped with provolone
andcarmelized onions served on
a fresh baked bun … 8
Surf~N~Turf Burger*
Ground beef burger paired with a broiled
crab cake, served on a fresh baked bun … 14
Locally Raised Bison Burger*
Topped with your choice of Cheese … 12
Mushroom & Swiss … 13
Bacon, Cheddar & BBQ … 13
Habanero BBQ, Cheddar & Onion Rings … 14
Chicken Breast Sandwich
Grilled or lightly breaded & fried … 8
Bacon, cheddar & BBQ … 9
Buffalo sauce & bleu cheese crumbles … 9
Filet Mignon Sandwich*
Grilled to a medium doneness
and smothered with sautéed mushrooms
and provolone cheese … 12
*Please note: Consuming raw or undercooked meats, poultry, seafood, shellfish or eggs may increase your risk of food borne illness.
Sides
Hand-Cut Fries … 3
Baked Potato … 3
Sweet Potato Fries … 4
Beer Battered Onion Rings … 4
Creamy Cole Slaw … 3
Red Skin Mashed Potatoes … 3

Rice Medley … 3
House Salad … 4
Chef's Vegetable … 3
Cinnamon Applesauce … 2
Entrees
Ribeye Steak*
Prime grade,hand trimmed 16-ounce Ribeye
prepared to your liking topped with drunken Portobello mushrooms…35
Center Cut Filet Mignon*
8 oz. thick cut
from the prized tenderloin .. 32
Filet Mignon Oscar*
The center cut filet mignon
topped with our special crab recipe
layered with fresh asparagus spears
and Béarnaise sauce … 36
Slow Roasted Prime Rib of Beef*
USDA Prime Grade Beef,
prepared in-house and
served with au jus & horseradish
12-Ounce Cut … 30
18-Ounce Cut … 36
Lemon Ricotta Chicken
Sautéed boneless, skinless breast of chicken
topped with a blend of fresh ricotta cheese,
spinach, cherry tomatoes,
lemon zest, rosemary,
garlic & mozzarella cheese … 20
Chicken Parmigiana
Lightly breaded and topped with marinara
and melted cheeses served over linguini …20
Tavern Crab Cakes
A house specialty, loaded with
jumbo lump & claw crabmeat,
broiled to perfection … 28
Crab and Shrimp topped Salmon
Oven roasted fresh Atlantic salmon fillet,
topped with a rich blend of cream,
cheeses, crab meat and shrimp … 25
Lobster Ravioli topped with Seafood Newburg
Lobster & cheese ravioli
topped with shrimp, scallops and crab
in a sherry cream sauce … 26
Pan Seared Diver Sea Scallops
Fresh sea scallops in a basil pesto sauce
with fresh asparagus, tomato & green onion
served over orzo pasta … 26
All entrees include a house salad,
rolls & butter and
chef's vegetable selection.
*Please note: Consuming raw or undercooked meats, poultry, seafood, shellfish or eggs may increase your risk of food borne illness.
Signature Desserts
In addition to seasonally featured desserts, try one of the following freshly baked desserts:
Oatmeal Pie
A delicious, mild flavored dessert
that will exceed your expectations
Peanut Butter Pie
Whipped peanut butter filling in a
flourless peanut butter cookie crust
topped with hot fudge
Triple Layer Carrot Cake
Moist carrot cake with pineapple
& coconut with cream cheese frosting
We take pride in preparing your food to order using the freshest ingredients. If you have special dietary needs, or would like some additional vegetarian options, just let us know.  We are happy to offer suggestions from our Chef.

Libations Menu:
Craft, Draft & Bottled Beers,
Fine Wines and Cocktails

Please note:  You must be 21 years or older to purchase alcoholic beverages. Legal proof of age must be presented prior to purchase. We will refuse to serve alcoholic beverages to anyone who appears to be intoxicated.
Bells Oberon
A Wheat ale fermented with Bell's signature house ale yeast, MI
ABV: 5.8%        $6.00 pint
Cigar City Brewing Florida Cracker
Flavor has upfront citrus with coriander notes, FL
ABV: 5.5%        $6.00 pint
Dogfish Namaste
Made with organic orange,fresh cut lemongrass and a bit of coriander, De
ABV: 4.9%        $6.00 pint
Dogfish Head Dragons and Yum Yums
Brewed with dragon fruit, yumberry, passion fruit and pear, DE
ABV: 4.9%        $6.00 pint
Fathead Bumbleberry Ale
Blueberry Ale with hints of honey, OH
ABV: 5.3%            $6.00 pint
*Jacks Hard Pear Cider
A crisp and refreshing hard cider with a hint of pear, Biglerville
ABV: 4.5%            $6.00 pint
*Lancaster Strawberry Wheat
Smooth and creamy American wheat lager brewed with fresh strawberries, Lancaster
ABV:   4.7%        $5.50 pint
New Belgium Fat Tire Amber Ale
Toasty, biscuity malt flavors coasting in equilibrium with hop freshness, CO
ABV:  5.2%        $6 pint
*Honey Blossom Hefeweizen by Sobels Obscure Brewery
A hefeweizen blended with honey and blood orange, Pittsburgh
ABV:  6.0%         $6.00 pint
Stone Fear.Movie.Lions
A juiced up IPA with tropical citrus flavors, CA
ABV: 8.5% $6.00 pint
*Troegs Perpetual IPA
A bold imperial IPA with hints of citrus, pine and tropical fruit, Hershey
ABV: 7.5% $6.00 pint
*Victory Storm King Stout
Roasted malts with an espresso-like depth and flavor, Downingtown
ABV:  9.1%         $6.00 pint
*Whitehorse Buckwheat Blossom Honey
Local wildflower & buckwheat blossom honey, Berlin
ABV:  5.4%         $6.00 pint
*Yard's Washington Porter
Brewed from original recipe smooth and complex, Philadelphia
ABV: 7.0% $5.00 pint
*Yuengling Lager
Our nation's oldest brewery, a Pennsylvania tradition, Pottsville
ABV: 4.4% $3.50 pint
Coors Lite …… ABV: 4.2% $3.50 pint
Miller Lite …… ABV: 4.17% $3.50 pint
All drafts available for takeout in a Jean Bonnet Growler
*Designates Beer Brewed in Pennsylvania
Bud Light $3.75
Budweiser $3.75
Coors Lite $3.75
Corona Extra $4.00
Michelob Ultra $4.00
Miller Lite $3.75
O'Doul's $3.50
*Yuengling $3.75
*Designates Beer Brewed in Pennsylvania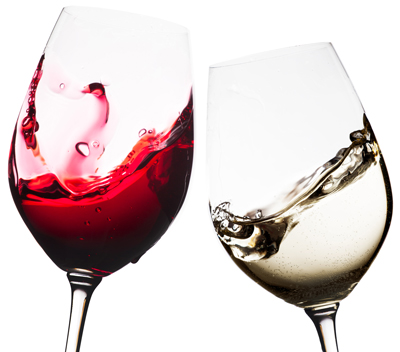 Our House Wines are Woodbridge by Robert Mondav.
Served by the glass ….. 7
White & Blush Wines:
Chardonnay displays delicious fresh citrus, apple and ripe tropical fruit characteristics
Moscato lightly sweet flavors filled with fresh citrus, lychee and honey
Pinot Grigio displays charming fruit, spice, floral and mineral notes
Riesling refreshing fruit, floral, mineral and spice notes in the aromas and lightly sweet, crisp flavors
Sauvignon Blanc displaying vibrant citrus, pear and tropical fruit character
White Zinfandel lightly sweet and refreshing
Red Wines:
Cabernet Sauvignon boasts rich dark fruit, cocoa and spice character
Merlot smooth layers of black cherry, blackberry and chocolate
Pinot Noir displays elegant cranberry and black cherry characteristics
Zinfindel aromas of black pepper, tea leaves and plums with boysenberry and toasty cinnamon

Wines by the Bottle:
White and Blush Wines:
White Zinfandel, Sutter Home – CA ….17
Pinot Gris, Briar Valley – Bedford …..24
Pinot Grigio, Clos du Bois, Sonoma County – CA …..26
Riesling, Briar Valley – Bedford …… 26
Riesling, Chateau Ste Michelle- WA …..24
Sauvignon Blanc, Kim Crawford – NZ ….. 38
Chardonnay, Toasted Head – CA …… 31

Red Wines:
Merlot, Dark Horse, California ….. 20
Shiraz, Alice White, South East Australia ….. 24
Pinot Noir, Francis Coppola, Monterey ….. 39
Old Vine Zinfandel, Bogle, California ….. 31
Cabernet Sauv, Casillero del Diable, Chile ….. 26
Cabernet Sauv, Rodney Strong, Sonoma ….. 37
Sparkling Wines:
Dom Perignon, France ….. 190
Asti Spumante, Martini & Rossi,,Italy ….. 28
The Jean Bonnet Tavern is proud to serve fine wines from the award-winning Briar Valley Winery in Bedford, PA.
Peachy Patriot

Cherry Wave,Peach Svedka,lemonade and sprite served in a pint glass
8
Watermelon Mint Martini

Citron Vodka,Watermelon Pucker,fresh mint and lemonade served in a martini glass
7
Cucumber Cooler

Gin,cucumber Svedka,fresh mint,cucumbers,lime,lemonade and club soda served in a pint glass
8
Peach Sangria

Refreshing white wine sangria with peaches over ice
7
White Strawberry Sangria

Refreshing white wine sangria with strawberries
7